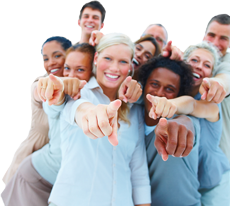 If you love our food and want to help us continue to grow - we need your help!

The best employees are the ones that already know and love your food. Even if you don't have any current openings you can still use this ection to make the task of finding great new employees easier when a position does become available. For example:
We're always looking for great people who love our food as much as we do! Please drop us an email or give us a call to tell us more about yourself, and why we need your help!